Attention Transsexual Models, Cam Girls, Pornstars & Photographers:

Do you want to make money from sharing your pictures that are TOO HOT for social media sites?
2T4FB.com
PAYS YOU
to share your hottest images on any of your favorite social media sites, including Facebook, Twitter, Tumbler, Google+, and more!
PLEASE NOTE THAT THIS PROJECT IS NOW CLOSED, SORRY
MAKE MONEY, PROMOTE YOURSELF
and
HAVE MORE FUN
using social media!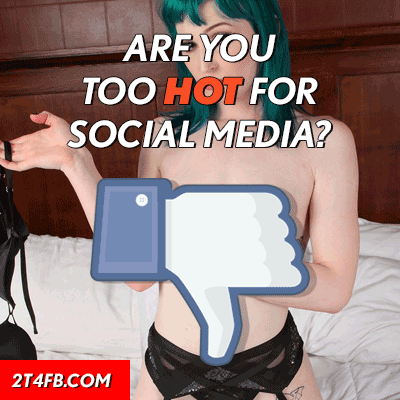 2T4FB is the best way to promote yourself and your work while staying safe from the "Facebook Police"!

What can 2T4FB.com do for you as an adult industry professional?

• Simplifies posting to multiple social networks at once
• Makes you safer from complaints and post/profile deletion
• Beautify your content with 3 different online photo editors
• Create a Profile/ Content hub with large photo and five user-controlled outbound links
• Free photo hosting
• Advanced Online Stats, Traffic Generation, and Traffic Exchange tools
• Fan email collection and notification of all new posts
• Shared advertising revenue, paid monthly
$1.00 for every 1000 views of uploaded content
$1.00 for every 1000 views of posted content
Plus Fan and Model Referral Bonuses


2T4FB.COM PAYS YOU TO POST!